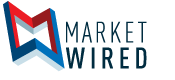 Canadian Immigration Lawyer Explains Significance of Raising the Age of Dependency
Canadian immigration lawyer says applicants for permanent resident status can now include children up to the age of 22
VANCOUVER, BC--(Marketwired - November 22, 2017) - Vancouver Immigration lawyer Catherine Sas, of Sas & Ing, has good news for permanent status applicants in Canada. As of Oct 24th 2017, the Liberal government has restored the age of dependent children to 22 years. This means that those interested in permanent residence in Canada can now include any dependent children up to the age of 22 on any application form. For more, go to: http://canadian-visa-lawyer.com/liberal-government-raises-age-of-dependency-to-22/
/EINPresswire.com/ -- The new rules mean that children's names may be included on an application for any of Canada's immigration programs: family sponsorship, express entry, business immigration, caregiver, or refugee.
As noted previously, parents can now also sponsor their own children of 21 years or under. Restoring the age for dependent children to under the age of 22 was one of the Liberal government's major immigration election platforms in 2015.
This is the second immigration election promise to be implemented this month, with the changes to the citizenship eligibility requirements taking effect on October 11.
The age for a dependent child had been under the age of 22 for many years. However, in 2014 the former Conservative government lowered the age of dependency to 18 or younger, noting that adult children could apply for permanent residence on their own merit.
For many families, the inability to include young adult children in their immigration applications was a deterrent to coming to Canada. This change signifies the Liberal government's commitment to family reunification within Canada's immigration program.
Both economic and social rationales are behind the change. When introducing this statutory change, the Regulatory Impact Assessment Statement (RIAS) noted that "when families are able to remain together as an economic household unit, their integration into Canada and their ability to work and contribute to their communities improves."
The RIAS also made reference to the 2011 Census data, which indicated that over half of Canadian young adults aged 20-24 live with their parents, and further noted that "whether studying or not, many young adults in Canada and other countries live with their parents."
Unfortunately, this regulatory change is not retroactive to August 2014. IRCC has declared that making the change retroactive would most likely delay current applications. However, there is some flexibility for considering applications on humanitarian and compassionate (H & C) grounds for adult children excluded from the permanent resident process during this three-year period.
H & C applications are always determined on a case-by-case basis and cannot be relied upon to result in a positive outcome in all situations. The restoration of the age of dependency up to 22 is positive news for all prospective immigrant families, as well as for Canada. Making Canada more attractive to immigrants means greater social and economic gains to the country.
Learn more about immigration to Canada. The team of Vancouver immigration lawyers at Sas & Ing work closely with individuals, families, corporations, executives, students and universities, government departments, and more to satisfy their unique immigration requirements. To learn more contact (604)-689-5444 or catherine@sasanding.com.
About the Company
Sas & Ing Immigration Law Centre has over 30 years of continued in-depth and comprehensive expertise in most aspects of Canadian Immigration practice. Sas & Ing have facilitated applications to Citizenship and Immigration Canada (CIC), Service Canada and Canada Border Services Agency. Catherine & Victor work closely with other lawyers specializing in Business, Employment, Tax, and Real Estate to provide comprehensive legal advice to companies and individuals as they navigate the regulatory requirements necessary for temporary or permanent establishment in Canada.
For additional information, please visit canadian-visa-lawyer.com or call (604) 689-5444.

Powered by

EIN Presswire does not exercise editorial control over third-party content provided, uploaded, published, or distributed by users of EIN Presswire. We are a distributor, not a publisher, of 3rd party content. Such content may contain the views, opinions, statements, offers, and other material of the respective users, suppliers, participants, or authors.
Submit your press release